Won-Tolla`s
Magpies Nest
little shiny bits collected from the life of a cub scout pack
Click Here to Search This Site
Cub Scouts Home Page.
Click to enter our other pages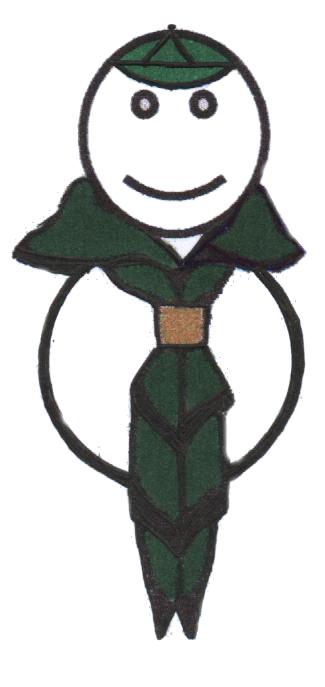 This is our LOGO-tubby- we hope you like him!
Please sign our guest-book
Sign My Guestbook


View My Guestbook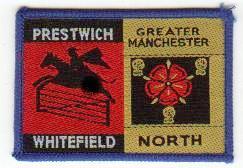 Welcome to the web-site dedicated to the Cubs and Leaders of the 8th St. Margaret's Cub Scouts (the magpies) and of course, the rest of our Group. My name is Barry Smith, I am the Cub Scout Leader, (Akela) at the 8th St. Margaret's Group. I was A.D.C. Cub Scouts for 10 years, (1st april, '88' to 1st april '98) (thats where the Wontolla comes from).
We are based at St. Margaret's Rd. Prestwich, Manchester. Our assistant Cub scout leader is Bill ward- grey wolf. and our GSL Pam Hulme- Raksha, turns up to help most weeks. grey wolf and I hold authorizations for Hill-walking and Climbing (single pitch). I frequently take my Digital camera on the hills, and also to most of our Scouting activities, so I have included some of my photos in the gallery.

I hope to put something of interest to all in these pages, but please have patience as I am finding it more and more difficult to find time to put digits to keys. Please return to our pages often, and hopefully, you will find something of interest or use. If you would like any information, or, if you have any input for the pages, you can e-mail me here, just click the symbol.


something to smile about!
Saturday 23th September 2000......We won the District Kick-Start Competition! --
-- that took place at the 20th Cherokees, Whitefield.
We also won it in 2001!
And again in 2002!
3 years in a row!
Congratulations to our teams who won the competition, and to the reserve riders, who volunteered
to ride for teams who were short of a rider.
Thanks to all who organised and attended.
Our Kick-start Team 2000
Grey Wolf (Bill Ward) and Akela (Barry Smith) in background
We also won the District football Competion in 2000.
We also won the football Competion in 2001.
And Again in 2002!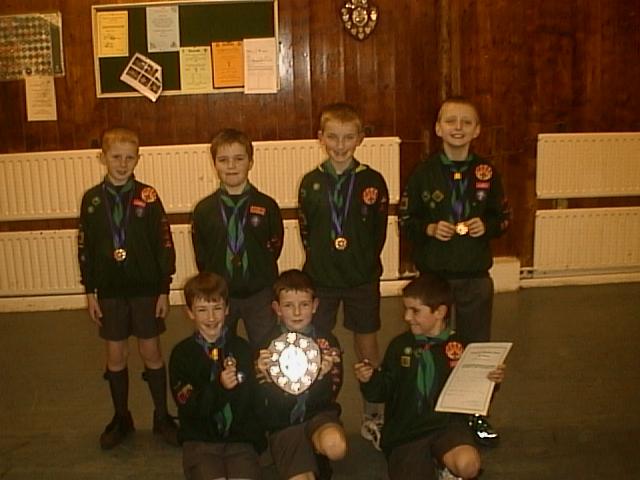 something else to celibrate!
We won the Totem competition on the 24th Feb at the 22nd Scout Hut.
Well done all the team.
(82 scored out of a possible 90)
(We came 2nd in 2001)

all of the pictures on these pages were taken on the Canon Power Shot 350 digital camera.
All the pictures are saved in J-PEG image format.

Some of our favorite links.
My own Home Page, Walking and Hiking, Walk descriptions, Photo's, and plenty of links

Good start place for games ideas! anything Scouting in fact!
Greater Manchester North`s web pages.
http:/www.oldhamscouts.freeserve.co.uk
Web page for the Oldham District Scouts, well worth a visit!

--------------- END BRAVENET CODE ---------------

More To come soon!

as I get the time and inspiration!